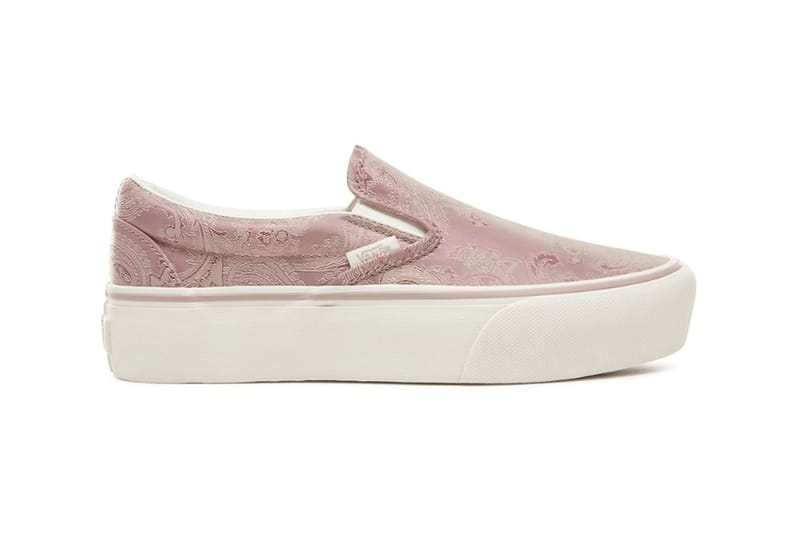 Ladies, you've all been there. You're all glammed up and excited for a semi-formal party, but you're low-key dreading about wearing those uncomfy high heels.
Vans seems to have answered that age-old dilemma with its new release of these chic, satin Slip-On kicks.
The new trainers are looking to bank on a balance of comfort and style, as the pair is clothed in a subtle Paisley pattern with a pastel pink hue while featuring padded collars for an added comfort.
The set is also defined by a stylish elevated midsole and a rose-colored Vans tag on the side but still retains the classic 'Vans Off The Wall' logo on the heel.
The Vans Satin Paisley Classic Slip-Ons can be copped at the online store for £60 or around Php 4130.