In celebration of Marvel's new film 'Venom', streetwear brand BAIT collabs with PUMA to drop two designs inspired by the titular character.
PUMA Cell Venom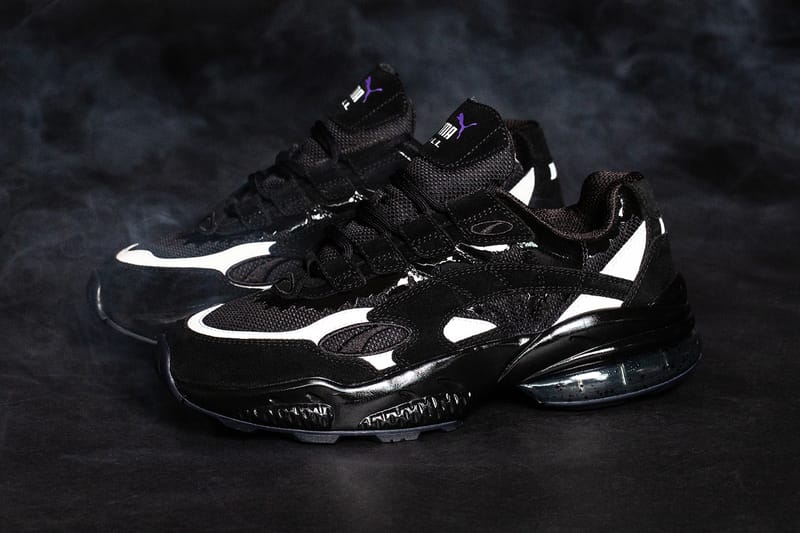 With colorways in black and white representing the iconic anti-hero, the kicks also recreate the 'symbiote takeover' scene in the flick with black silicon patterns leading from the laces.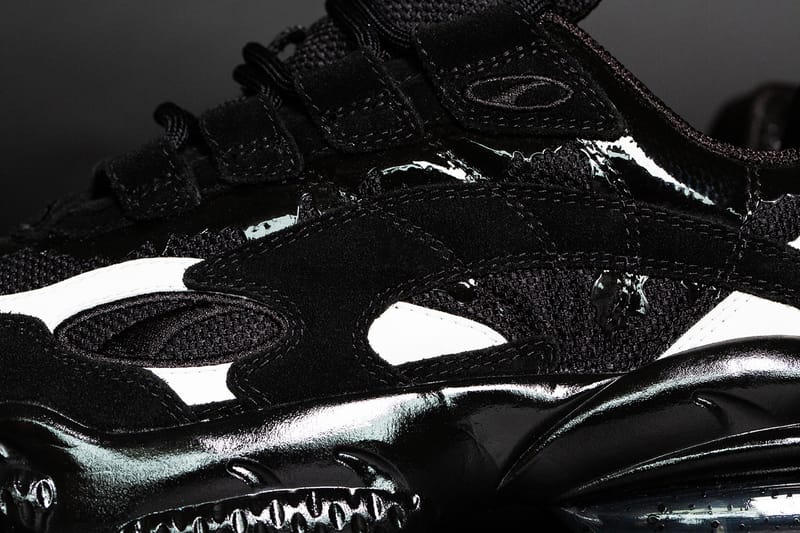 The footbed features Venom-inspired artwork coupled with Marvel and BAIT logos, while the tongue sports the PUMA Cell branding.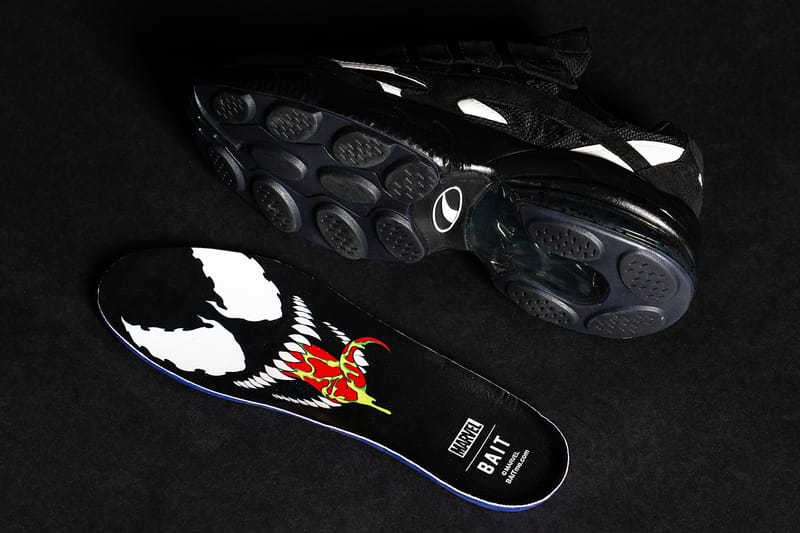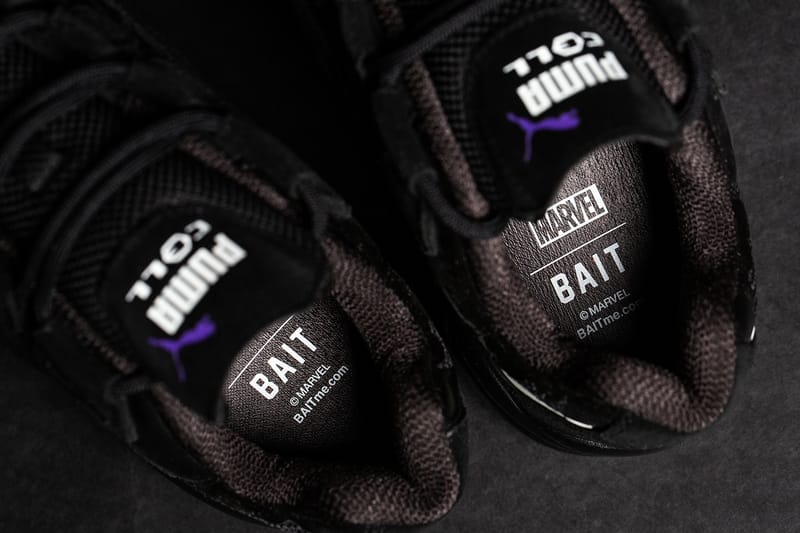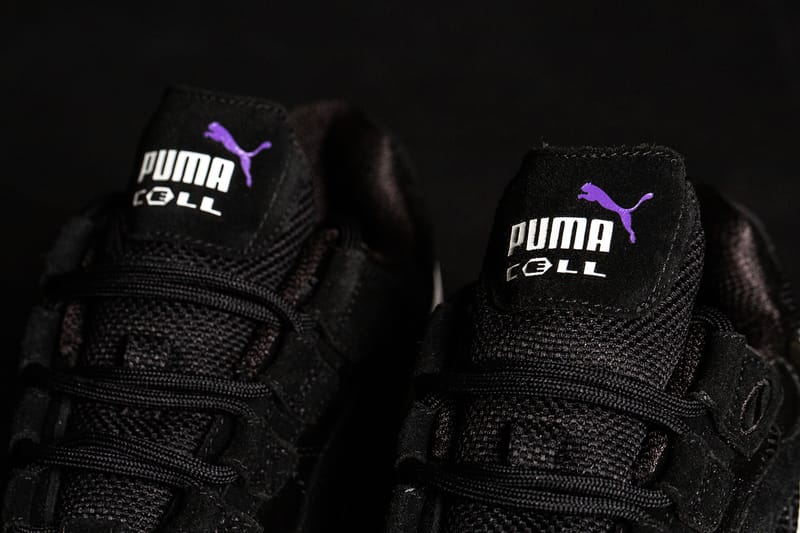 PUMA Cell Carnage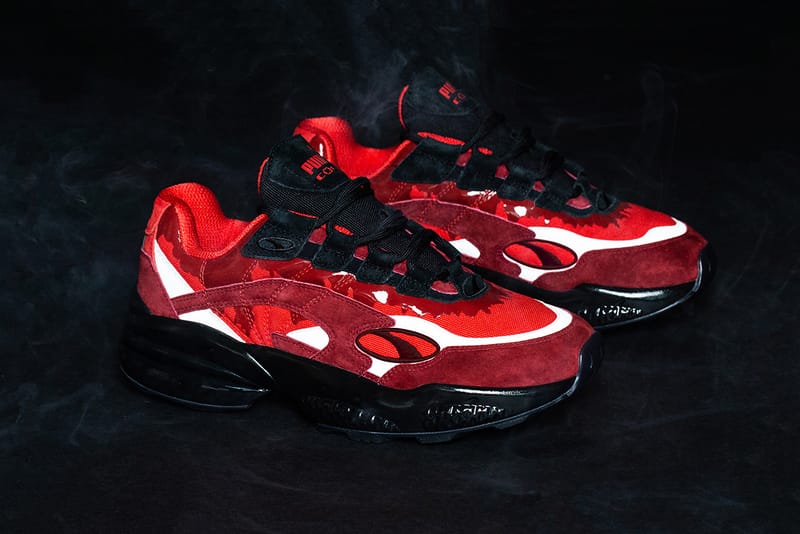 Once again using the PUMA Cell as its base, 'Carnage' pays homage to one of Spider-Man's nastiest villains through striking black and red hues, reminiscent of the symbiote's skin.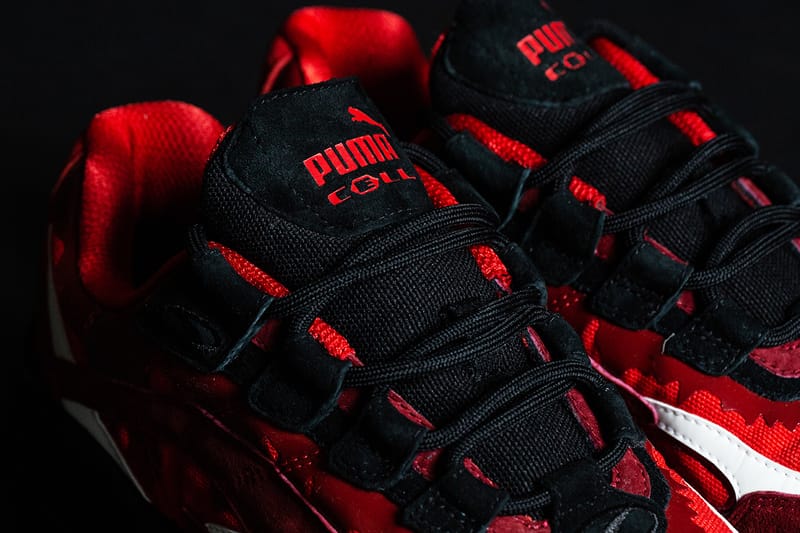 The set also features white accents representing the character's eyes, along with a 'Carnage' insignia on its heel and similarly-inspired artwork on the footbed.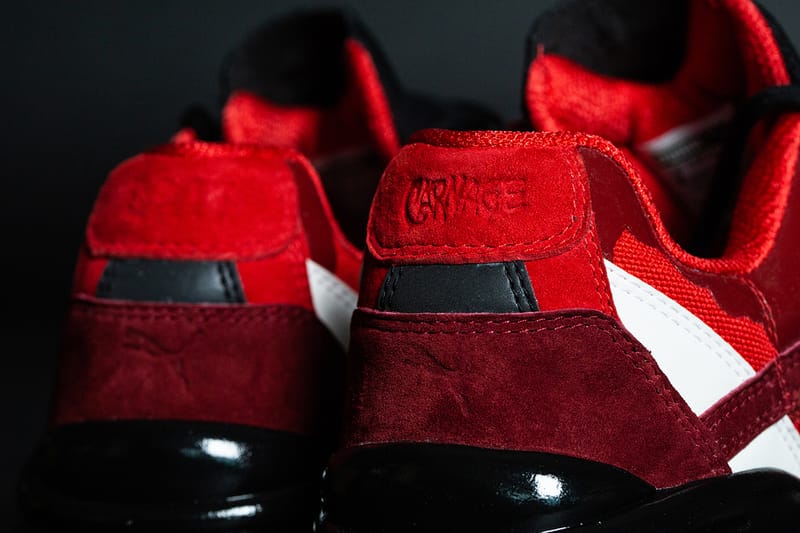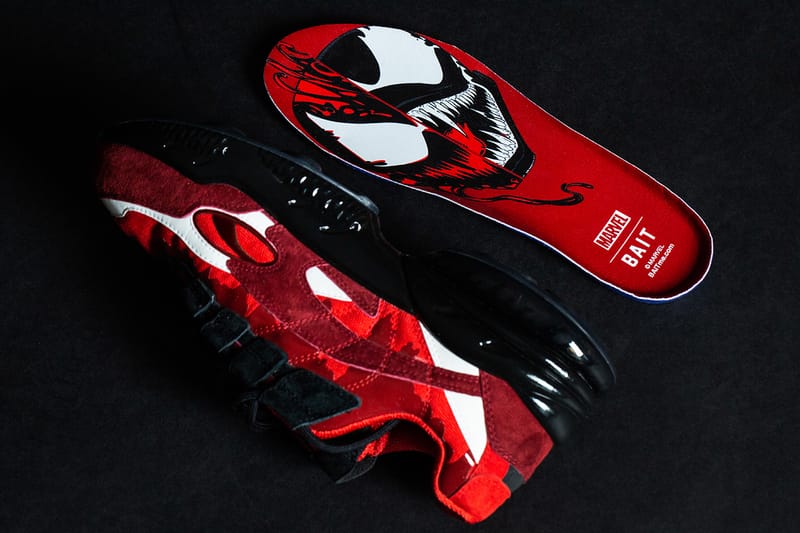 In addition, both sneaks are contained inside a special capsule which contains a label with the caption 'SPECIMEN: CARNAGE/VENOM SYMBIOTE'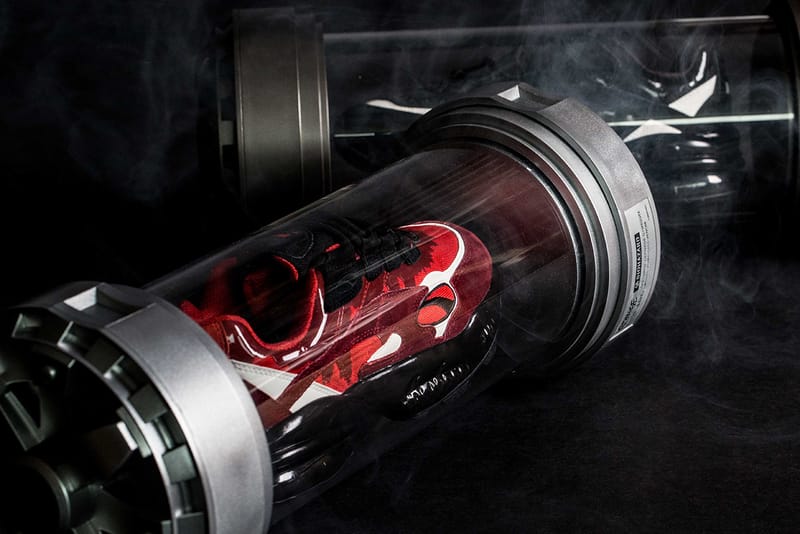 The PUMA Cell 'Venom' and 'Carnage' will drop at BAIT on October 4 and 6, respectively.